Leaving the house these days has changed. Not only do I have double the amount of items, because I now have a little babe in tow with my tiny tot. I also have them both in two separate diaper stages.
Of course, my little babe is rocking Huggies® Little Movers and my tiny tot is wearing Huggies® Pull-Ups. Yes, my tiny tot is potty trained…at home. We have not yet ventured out of the house in big girl bottoms just yet. She has really been awesome when we are out and about. She is just not yet comfortable using public restrooms. Hey, I don't blame her. They are kind of intimidating, right?
Today I am sharing what I've got packed in my diaper bag for these little ones. This is a tired and true list that you can stick to, I promise:

Using items that double for another is always a space saver. My wet dry bag I utilize as a snack bag as well.
We have been shoppers of Sam's Club for years. When I became a homeowner I took full advantage of their options. Now as a parent, I find it to be so convenient. I always take advantage of already low prices by shopping at Sam's Club. Save time & money when you shop so you can spend more on moments with family. Or in the case of my daughter…a large unnecessary teddy bear down the next aisle.
Right now you can enjoy instant savings on Huggies items:
Instant savings: Buy any 1 Huggies product at Sam's Club and get $4 in Instant Savings.
Valid 12/1 – 12/25
Limited Time Instant Savings offer on Huggies Diapers, Pants and Wipes at Sam's Club this holiday season.
Plus: Get an additional $4 savings through Ibotta when you buy Huggies at Sam's Club.
We love Sam's Club because of the benefits, we get tons more bang for our buck! What do you stock up on at your local Sam's Club? Click the photo below to snag what I grabbed!
#nothinglikeahug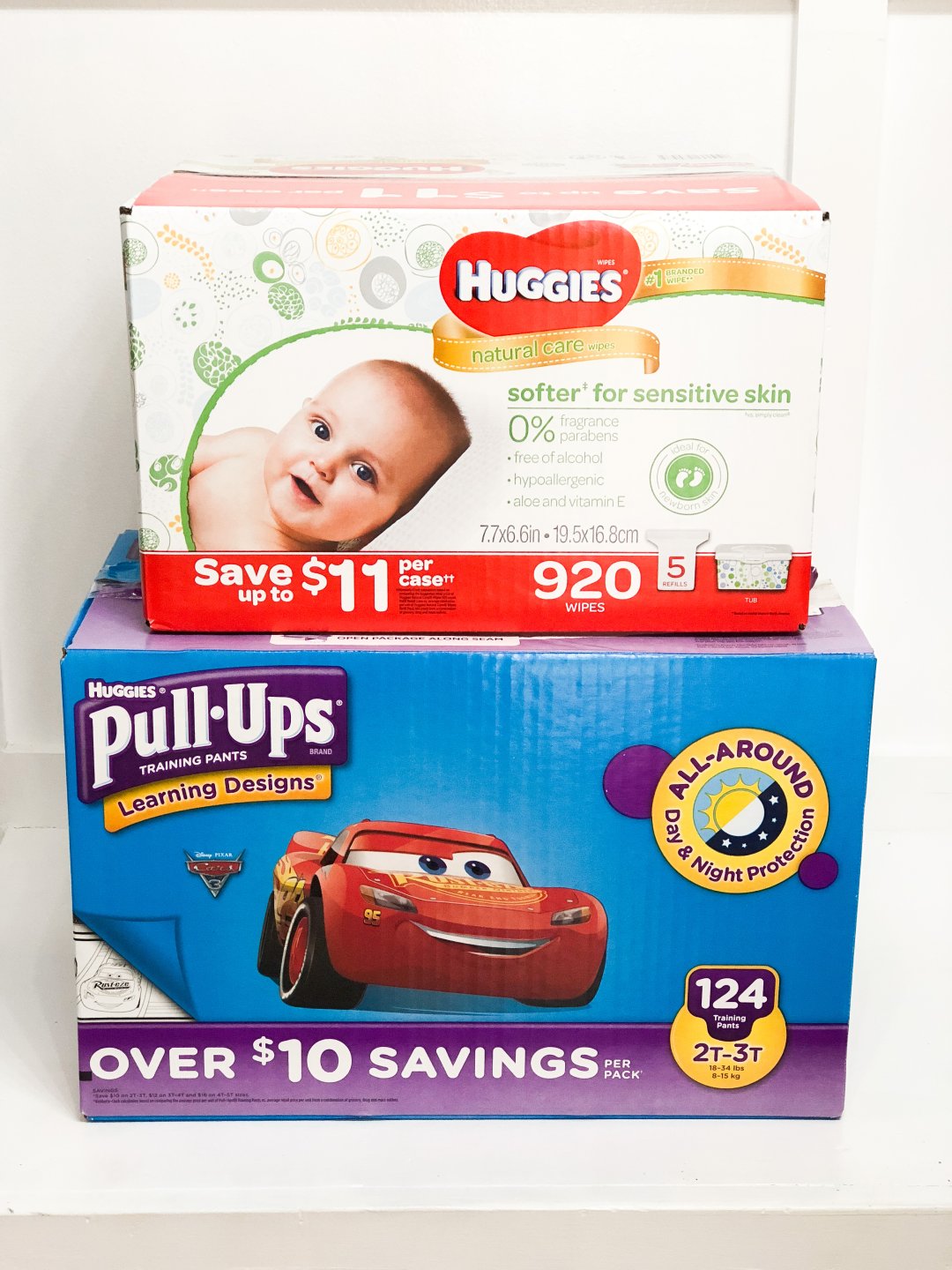 For those that don't know, my daughter is CARS movie OBSESSED.. this pack was a big deal!